Complete Story

[Duplicate] In Remembrance of Keith A. Dennis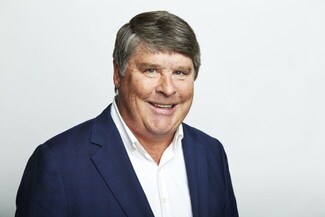 February 20, 1959 – June 16, 2022
Keith Alan Dennis passed away June 16, 2022, at the age of 63 in the comfort of his home surrounded by his wife and children. Born February 20, 1959 in Lincoln, Nebraska Keith was lovingly adopted by Wilson and Emme Dennis. Keith's parents' love and encouragement had a profound effect on him and their influence echoed into his life as he raised his children, loved his wife and performed as a business owner.
Keith graduated from Sylvania Northview High School in 1977, going on to receive a degree in Finance and Marketing from Miami University of Ohio. While at Miami, Keith was a proud member of the Delta Tau Delta fraternity, serving as chapter president. He was also co-founder of the student newspaper. In 1984, he continued his education at Southern Methodist School of Law. While at SMU, he was editor-in-chief of the Southwestern Law Journal and inducted into the prestigious Collegium Tempietto Society. After graduating, Keith remained in Dallas accepting a position as an associate attorney at Johnson, Bromberg and Leeds.
Keith returned to Ohio in 1986 to join the family automobile business, originally started by his father in the 1960's in Sylvania, Ohio. In Columbus, Ohio, Keith worked side by side with his father, eventually assuming ownership of the franchise. Dennis Pontiac made its mark on Columbus and in the national car sales industry, moving from the smallest Pontiac franchise in the United States to the #2 sales-store in the country. In 1991, Dennis Automotive acquired Hyundai, Mitsubishi, and Isuzu franchises. In 2005, he added a second Hyundai franchise in northwest Columbus. As Keith emerged as an industry leader, he served on the National Dealer Councils' for Hyundai, Isuzu and later Genesis (Hyundai's elite car brand). He built a respected business within the Columbus community that is known for its exceptional customer service and satisfaction. Keith valued his many employees, who have stayed loyal over the years, recognizing their vast contributions to many of the company's successes.
Despite his many accomplishments, he was most proud of his three sons Braedon, Griffin and Cooper. They have been his inspiration and motivation to be a better father. They shared many trips to pro and college football games, family excursions, and played many rounds of golf both in the US and abroad. Keith also learned many new personal attributes when he began raising a daughter. Allie challenged him while melting his heart!
In 2005, Keith met his soulmate, Christy. Their love for each other grew and flourished in a way that unlocked the best in both of them. They married in 2009, joining their families. As a couple they loved traveling, going to concerts, playing golf, doting on their grandchildren and spending time with family; but most of all, they enjoyed and loved each other. They were best friends and confidants, always putting each other first. They were the epitome of "true love."
Keith had a passion for golf, music, cooking and OSU football. In golf, Keith enjoyed the friendships, the courses, and the "shenanigans" he experienced over the years at The Golf Club, Scioto Country Club and many more courses worldwide. Keith was fortunate enough to play some of the greatest courses in the world and was one of only 42 people to play all of GOLF Magazine's top 100 golf courses of the world. To those closest to this remarkable man, he will be fondly remembered for his zest for life, his wit, his intellect, and his larger than life voice. He will be greatly missed by many.
Keith is survived by his wife Christy Dennis, children Braedon Dennis, Griffin Dennis, Cooper (Maggie) Dennis, Allie (Hunter) Gillispie, and grandchildren Jackson, Hallie and Charlie.
In lieu of flowers, the family welcomes charitable donations to The OSU James Cancer Center. A celebration of life will be held at the Schoedinger Northwest location June 26, 2022, from 2pm to 6pm.
---