Complete Story

Dealer Grassroots Efforts: August 2018
The Glockner Family Hosts Congressman Bill Johnson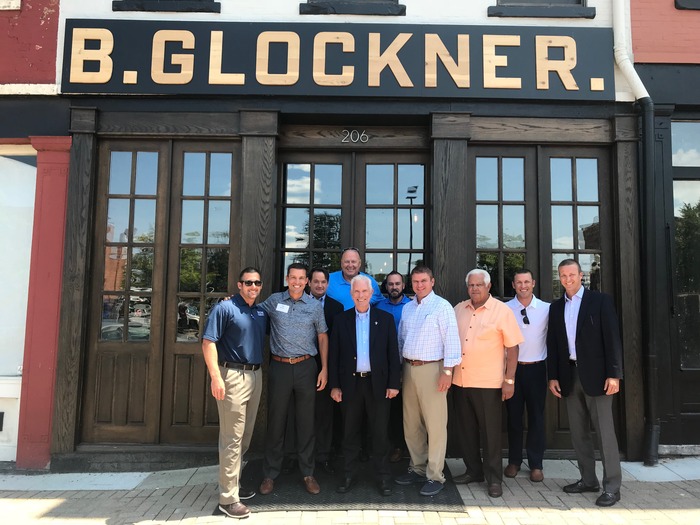 The Glockner Family recently hosted Congressman Bill Johnson and area dealers at their newly renovated B. Glockner Museum in Portsmouth. The venue provides highlights from the over 150 years the Glockners have been active in Southern Ohio.
Dealers discussed important issues facing our industry with Congressman Johnson, including the federal tax package, autonomous vehicle legislation, and the successful effort to repeal the CFPB's flawed guidance on vehicle financing. Those in attendance included Andy, Tim, Mike and Joe Glockner; Mark and Chane Porter; Jack and John Dunning; and Zach Doran and Joe Cannon from OADA.
Chuck Nicholson Discusses Industry Issues with Area Legislators
Chuck Nicholson (2nd from the right) from Chuck Nicholson Inc. in Millersburg & Chuck Nicholson GMC Truck Inc. in Dover recently had the chance to discuss industry issues with his area legislators, including (from left to right) State Representative Al Landis (R-Dover), Congressman Bob Gibbs (R-Lakeville), Ohio Senate President Larry Obhof (R-Medina), and State Representative Darrell Kick (R-Loudonville).
State Senator Lou Terhar Visits Northgate Chrysler Dodge Jeep Ram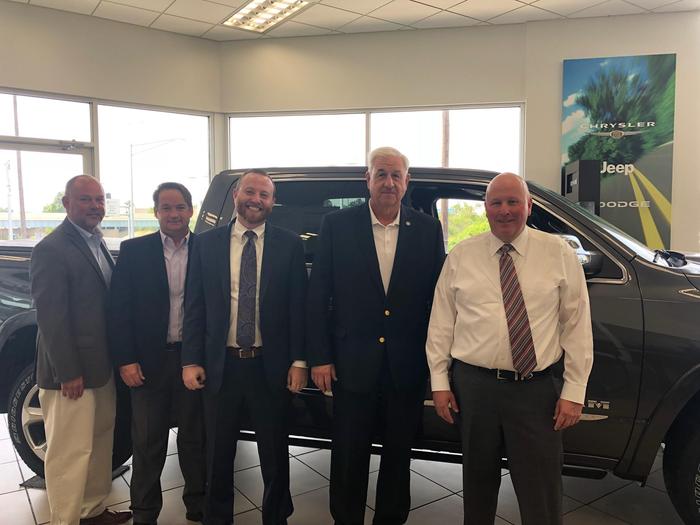 Pete and Andy Pannier from Northgate Chrysler Dodge Jeep Ram in Cincinnati recently hosted State Senator Lou Terhar at their dealership. Andy invited Senator Terhar after he met him at the Next Gen Dealer Statehouse Day held earlier this year. The Panniers gave Senator Terhar a tour of their dealership investment, introduced him to employees, and discussed their community and civic involvement. Also in attendance was Charlie Howard from the Greater Cincinnati Automobile Dealers Association and Joe Cannon from OADA.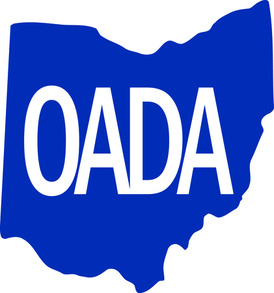 Interested in hosting your legislators at your dealership? Please contact Zach at zdoran@oada.com or Joe at jcannon@oada.com.