Complete Story

In Memoriam: Charles "Ed" Mullinax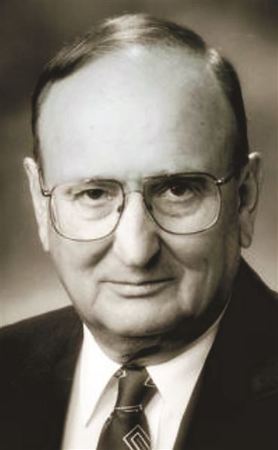 Charles "Ed" Mullinax
4/4/1933 - 8/4/2018
Charles "Ed" Mullinax, 85, of Amherst, passed away Saturday, August 4, 2018 in Port Orange, Florida and enjoyed his final days surrounded by the family he loved. Ed was born of humble beginnings in Ellijay, Georgia on April 4, 1933, to William and Clarissa (McAlpine) Mullinax. Ed always bragged about his Georgia roots, although he spent most of his life in Ohio.
Ed graduated from Stow High School in 1952, earning eight varsity letters in football, baseball and basketball. Ed briefly attended Wilmington College, where he played football, before joining the Army and becoming a paratrooper and M. P. with the 82nd Airborne Special Forces Division at Fort Bragg, North Carolina. After the Military, Ed worked at the Mohawk Rubber Company, the Ford Engine plant and spent a short time at Kent State University before finding a job in 1957 that would turn out to be a career, selling cars. Ed sold cars at several dealerships, then advanced to used car manager at Graham Ford in Akron in 1963 and then part owner of George DiFeo Ford in North Canton in 1967.
In 1970, he opened his first dealership, Ed Mullinax Ford, in Amherst. Ed was a great leader and tremendous marketer who transformed this previously closed business into the fifth largest Ford dealership in America. Ed owned 17 Ford and Lincoln-Mercury dealerships throughout his career and in the mid-nineties became the largest Ford retailer in the USA. Ed was an innovator and in 1975, he invented "one-price" selling by putting his best, non-negotiable price on every windshield to make car buying easier for the customer. He built the world's largest indoor showroom, which could display 120 cars. He created a jingle, "Ed Mullinax is a Friend of Mine," that would become known by all in Northeast Ohio. He was selected by Automotive News in their "50 Visionary Dealers' of all time.
Ed touched many lives during his lifetime, whether it was donating to charities or teaching people how to succeed in the car business. He was especially proud that many Mullinax employees, including his own sons, went on to become managers, general managers and even dealers with their own stores. Ed entered the harness racing business in 1993 and owned many horses including the 2005 winner of the famous Little Brown Jug in Delaware, Ohio. Ed also owned Dragon Ranch Golf Course, named after his best horse, Dragon Again. Ed loved playing golf, horse racing, Cleveland sports, talking politics, challenges, competition, anything "American" and the great friendships he had being a member of the Amherst Noonday Club. He was also a member of St. Joseph Catholic Church. Ed said, "I'd hate to leave this world having lived a boring life." God blessed him with a wonderful life that was anything but boring.
Ed is survived by his wife of 58 years, Janet (Kline); his sons, Larry (his wife, Lisa) and Jerry (his wife, Denise); daughter, Terri Jones (her husband, Andre); eight grandchildren, Brad (his wife, Sarah), Claire, AnastaSia, Grant, Clayton, Cole, Lindsay and Kellie.
Ed was preceded in death by his parents; brothers, (Alden and Wayne); sister, (Arlene Albright); his father and mother-in-law, (John and Rose Kline).
A Mass of Christian Burial will be at 11 A.M. Friday, August 10, 2018 at Our Lady of Hope Catholic Church, 4675 S. Clyde Morris Boulevard, Port Orange, Florida. Private burial will be in Cape Canaveral National Cemetery, Mims, Florida.
In lieu of flowers, a donation may be made to Halifax Health Hospice, 3800 Woodbriar Trail, Port Orange, FL 32129 or a charity of your choice.