Complete Story

Texas Dealership Employees Need our Help- A Message from OADA President Zach Doran
As I am sure you are aware, members of the NADA family have been hit hard by the recent flooding in and around the Houston area. At the direction of the OADA Executive Committee, I am pleased to inform you that we will be making a $10,000 contribution to the Houston Relief efforts via the NADA Charitable Foundation to help the families of those dealership employees affected by the flooding. In addition to OADA's donation, the Greater Cleveland Automobile Dealers Association pledged $5,000 and the Greater Cincinnati Automobile Dealers Association pledged $2,500, bringing the total from OADA and both metro associations to $17,250. Should you wish to participate alongside us and support the affected dealers and their families, it is welcomed and needed.
According to NADA Chairman Mark Scarpelli, approximately 30,000 – 50,000 dealership employees work in the Houston area and some dealerships are completely underwater. The photo below is from McRee Ford in Dickinson, TX.

Please consider giving to the NADA Foundation's Emergency Relief Fund.
Donations are tax deductible and can be made online by clicking HERE or sending a check payable to the NADA Foundation, 8400 Westpark Drive, Tysons, VA 22102. The NADA Foundation's Emergency Relief Fund is the fastest, most effective and most efficient way to help dealership personnel in Texas.
You can find an article from NADA Chairman Mark Scarpelli and a brief video from the NADA Foundation below:
http://newsmanager.commpartners.com/nadah2/issues/2017-08-30-email.html#0
Our thoughts and prayers are with those affected in Texas.
Sincerely,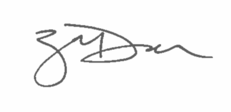 Zach Doran, OADA President