Complete Story

2017 OADA Convention Highlights
2017 OADA Convention Highlights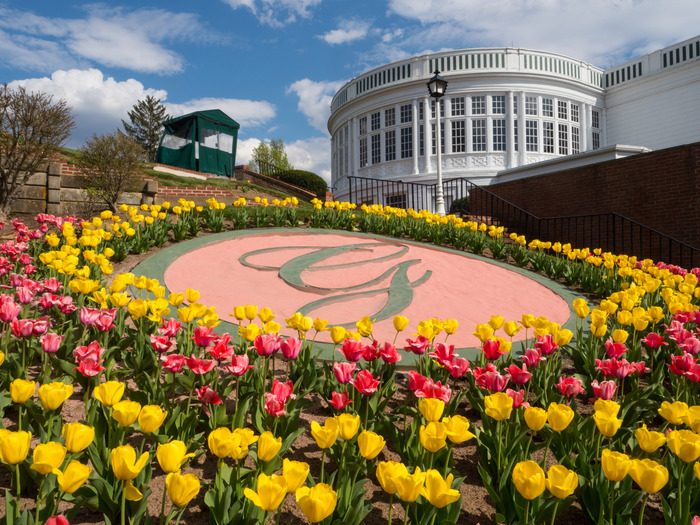 Over 300 OADA members, sponsors, staff and guests attended the 84th Annual Convention at the beautiful Greenbrier in White Sulphur Springs, WV. While the weather was not idea for the weekend with below average temperatures and rain, it did not stop our attendees from having a great time!

The convention kicked-off on Friday with the OADA registration and hospitality room giving our attendees the chance to say hello to old friends, grab a quick snack, pick up credentials and learn from the Greenbrier Casino dealers how to play blackjack and craps. That evening took our attendees to the Chairman's Reception and Dinner at Kate's Mountain with spectacular views, entertainment from Whiskey Rebellion, and some of the best BBQ around! The informal reception allowed guests a chance to network, re-kindle friendships from previous years, and make new ones.

The General Business Session's speakers included author Rutt Bridges who discussed his book, Driverless Revolution, Buy Mobility, Not Metal. Mr. Bridges stirred a great discussion on autonomous vehicles. Our next speaker, Chris Dionot, a financial wealth advisor from the Planning Solutions Group discussed dealership succession planning. Next up was the Town Hall Meeting held during the General Business Session on Saturday which commenced with the presentation of the 2016 Dealer Investment Group Award to the Reineke Family Dealerships and the NADA PAC Award to the Kenwood Dealer Group. We ended the General Business Sessions with a last-minute speaker, David Regan, Executive Vice President of Legislative Affairs with NADA. Mr. Regan was kind enough to fill-in last minute as our scheduled speaker, former Ohio Senate President and current State Representative, Keith Faber was unable to attend.

During the weekend a variety of optional activities were offered including golf, bubbles & brushes, Greenbrier behind the scenes tours and an iron chef competition.Chairman Russ Banks with R.D. Banks Chevrolet received the Chairman's Award for 2016-2017 and made comments on his year as OADA Chairman. Chairman Banks thanked his family, fellow dealers and sponsors for joining him at the Greenbrier before handing over the reins to John Yark of Yark Automotive Group in Toledo as the new OADA Chairman for 2017-2018.

In a continuing effort to recognize and thank the many companies who support the Ohio Automobile Dealers Association and the convention, we ask you to extend the same courtesy to the representatives of the companies listed HERE.. when they call on you in your dealership... as they display through their continued sponsorship of OADA Convention and other events throughout the year.
Be sure to check out pictures from the event on the OADA Facebook Page!