Complete Story

Ohio Dealer Groups Donate $15,000 to NADA Foundation for Louisiana Flood Relief Efforts
New-car dealership groups in Ohio and Greater Cleveland on Thursday announced a collective $15,000 donation to an NADA Foundation fund that is providing financial assistance to dealership families impacted by the flooding in southern Louisiana. OADA donated $10,000; and the Greater Cleveland Automobile Dealers Association donated $5,000.
"We're grateful for NADA spearheading this effort and are fortunate to be in a position to help," said Zach Doran, OADA President. "Our thoughts and prayers are with those employees in need at dealerships in the affected areas, and we hope that our contribution makes a difference in helping get people back on their feet."
Dealership families displaced by the flooding can apply for financial assistance through the National Automobile Dealers Charitable Foundation's Emergency Relief Fund, which provides funds immediately after natural disasters.
"When others are in need, auto dealers are always there to lend a hand," said Lou Vitantonio, GCADA president. "We feel there is no better way to show support for dealership families affected by the flooding in Louisiana then by donanting to the NADA Foundation's Emergency Relief Fund."
In an NADA video released yesterday, NADA President Peter Welch described the damage to homes in the flood-ravaged areas of Baton Rouge and urged auto dealers to support the flood victims.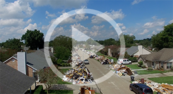 "We're asking every dealership in the United States donate $1,000 to adopt a dealership family affected by the flooding. Our dealerships are one big family. When a member of our family hurts, we all hurt," Welsh said. "We are extremely grateful for the generous donations from the dealer groups in Ohio, but we are a long way from reaching our $2 million goal. We are urging all dealer associations and dealers throughout the country to donate to the fund."
To contribute to the fund, visit www.nada.org/emergencyrelief or call 703-821-7102. Checks can be made payable to NADCF Emergency Fund, c/o NADACF, 8400 Westpark Drive, MS 7, Tysons, VA 22102.
source: NADA Foundation