Complete Story

In Memoriam: James "Jim" E. Pace
In Memoriam: James "Jim" E. Pace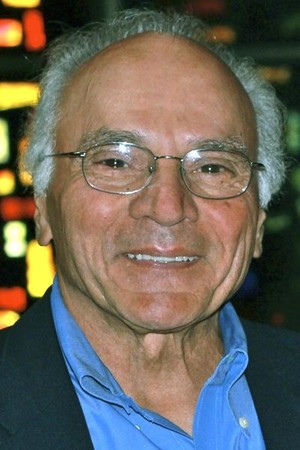 LIBERTY — James "Jim" E. Pace, a local auto dealer, 78, passed away peacefully early Sunday morning, July 16, 2017, at his home surrounded by his family.
Jim was born Feb. 24, 1939, in Akron, to Mario and Evelyn Pace.
He was an award-winning auto dealer in the Youngstown-Warren area for over 35 years, most notably, owning and operating Jim Pace Pontiac, Saturn of Route 422 and Saturn of Boardman. Additionally, he owned the GM specialty parts distribution company, Pace Performance. In the 1990s, he owned Lincoln Mercury, Chevrolet and Isuzu dealerships. Over the years, Jim and his dealerships received numerous honors in sales, service and most importantly to Jim, customer satisfaction.
Jim was a 1956 graduate of Union High School in Burgettstown, Pa. Shortly after graduation, he joined the U.S. Army. In 1959, Jim returned to Akron, where he began his career as a car salesman at a Plymouth dealership. Seven years later, he started Pace Motor Company, a used car dealership in Kent. In 1971, he partnered with his brother to start Pace Pontiac, his first new car dealership in Akron. Upon moving to Trumbull County in 1974, he opened Jim Pace Pontiac on U.S. Route 422 in Niles. For decades, Jim was a Master Pontiac Dealer, an elite group of the top 100 Pontiac Dealers in the U.S., often ranking No. 1 in sales and customer satisfaction.
In addition to the time and energy Jim devoted to his businesses, he enjoyed giving back to the community he served. He generously supported a wide variety of community organizations, churches and causes throughout Mahoning and Trumbull counties. In 1998, he was named Man of the Year by the Mahoning Valley Chapter of the National Italian American Sports Hall of Fame. He was a past president of the East Ohio Auto Dealer Association, elected to the National Dealer Council and was on the board of Society National Bank.
Despite being a successful businessman, Jim always made time for his family and friends. He most enjoyed spending time with his wife, Kathy, their two daughters and more recently, his cherished grandchildren, who each feel beyond blessed to have had him in their lives. He lived a life of love, generosity and kindness. In Jim's spare time, he enjoyed being a member of various clubs throughout the area, spending time at the YMCA and relaxing with a round of golf or quick trip to the casino.
Jim is survived by his loving wife of 39 years, Kathy; his daughters, Stephanie (Corey Prologo) Pace of Houston and Jennifer (Scott Terry) Pace of Brooklyn, N.Y.; his beloved grandchildren, Ian James and Isla Noelle Prologo; his brother, Mike (Louise) Pace of Wadsworth; and several nieces, nephews and cousins, whom he loved dearly.
Besides his parents, Jim was preceded in death by his siblings, Joseph "Jay"Pace, Norma Knowlton and Elizabeth "Betty" LaFatch.
Family and friends may call 5 to 7 p.m. Wednesday, July 19, 2017, at the Peter Rossi & Son Memorial Chapel, 1884 North Road NE, Warren, OH 44483.
A Mass of Christian burial will be 10:30 a.m. Thursday, July 20, 2017, at the St. Columba Cathedral, 154 W. Wood St., Youngstown, OH 44503, with the Rev. Peter M. Polando, officiating.
In lieu of flowers, contributions may be made in Jim's name to The Hope Center for Cancer Care, 1745 Niles Cortland Road NE, Warren, OH 44484.
Family and friends may visit www.peterrossiandsonfh.com to view this obituary, sign the guest book and send condolences to the Pace family.