Credit Card Processing Changes Effective October 1, 2015
Many of the major credit card companies have announced that retailers must implement "chipcard" ("EMV") reading devices by October 1, 2015 or they could face potential contractual liability for any fraud that may occur. If you have not spoken with your credit card processor to get an EMV terminal, please take time to do so. Attached is a short OADA video featuring our endorsed partner for payment processing services, TSYS Merchant Solutions' Tanya Seabrooks.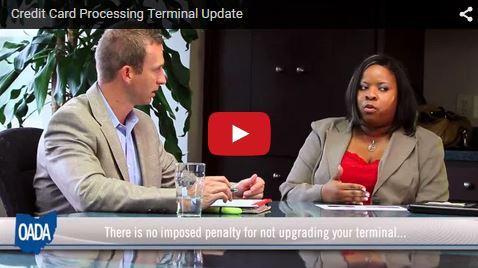 You can reach Tanya at (270) 748-7965 or tseabrooks@tsys.com.
TSYS provides the following benefits to OADA members:
Business and Social Media analysis tools to help your business grow. Learn more at http://tsysmerchantsolutions.com/assoc
Negotiated member-only credit card processing rates
Full line of payment acceptance products customized to your specific business needs
Qualified service representatives available 24 hours a day
An account management team
Free online reporting
For additional information, see NADA's recent memo: http://newsmanager.commpartners.com/nadah2/downloads/ChipCardMemo.pdf